Non-Anechoic
EMC Chambers
EMF SOLUTIONS WORLDWIDE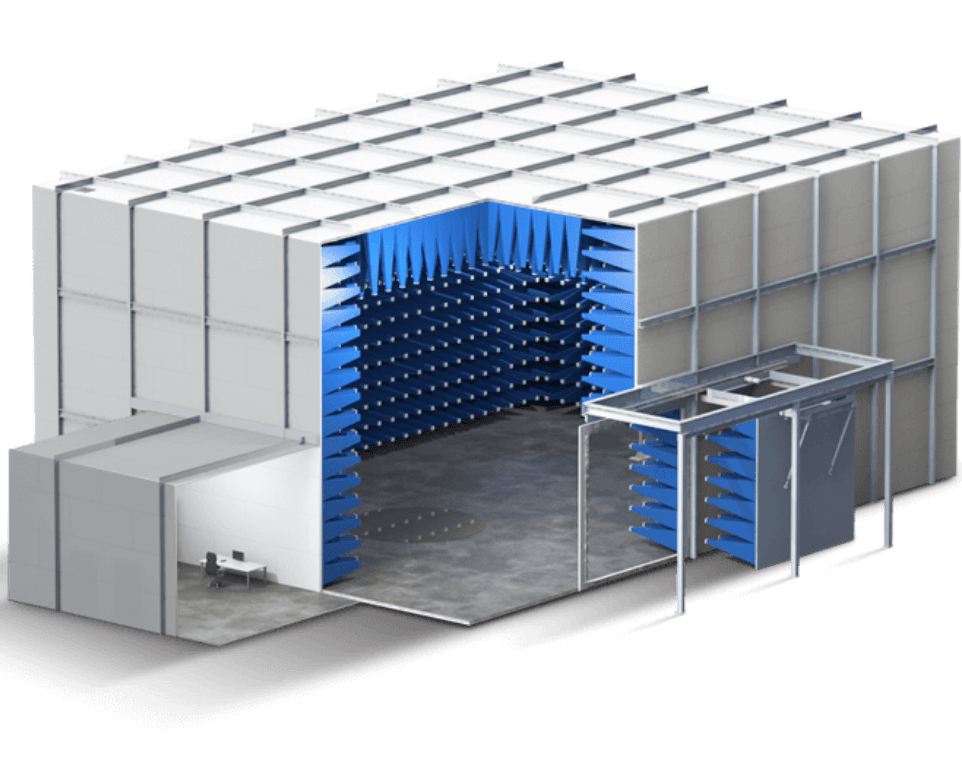 Modular
pre-fabricated
industrial design
Faraday shielded rooms and anechoic chambers are designed based on a modular construction system.
• Modular Panel System
• Shielded EMC Doors
• TEMPEST Shielding Option
• Fully Customizable
• Meets Full ANSI Standards
• EMP LOCK™ Technology
Non-Anechoic
EMC Chambers
EMF SOLUTIONS WORLDWIDE
A SCIF is a secure chamber where information can be discussed and viewed without the intrusion of outside surveillance or spying. SCIF's can be either permanent or temporary. These facilities provide acoustic protection and RF shielding to enhance the security of the unit.
Access control or personal recognition system
Intrusion detection system
If soundproof walling is not an option, speakers can be used to distribute noise
TEMPEST Shielding system to protect sensitive equipment from emanating electromagnetic radiation (EMR)
Consult with our specialists today