Non-Anechoic
Shielded Chambers
EMF SOLUTIONS WORLDWIDE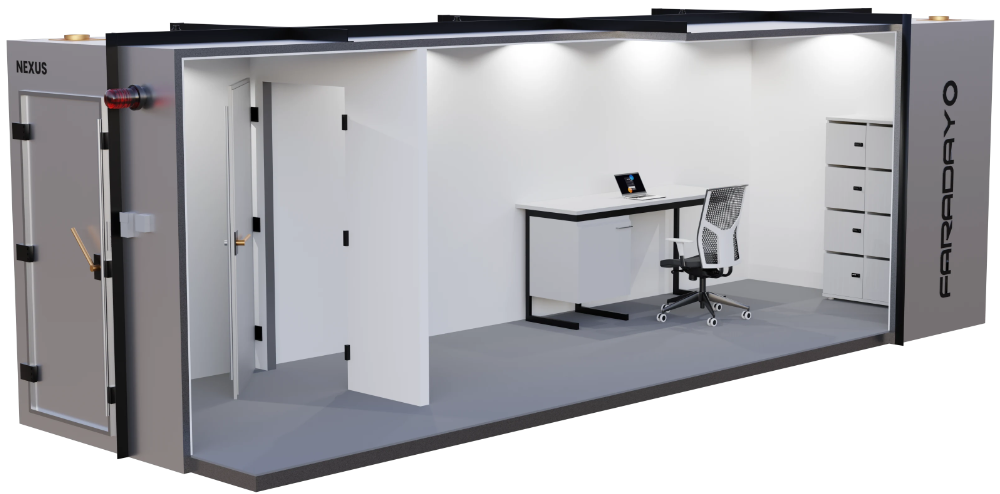 Modular
pre-fabricated
industrial design
Faraday shielded rooms are designed based on a modular construction system.
• Modular Panel System
• Shielded EMC Doors
• TEMPEST Shielding Option
• Fully Customizable
• Meets Industry Standards
• EMP Protection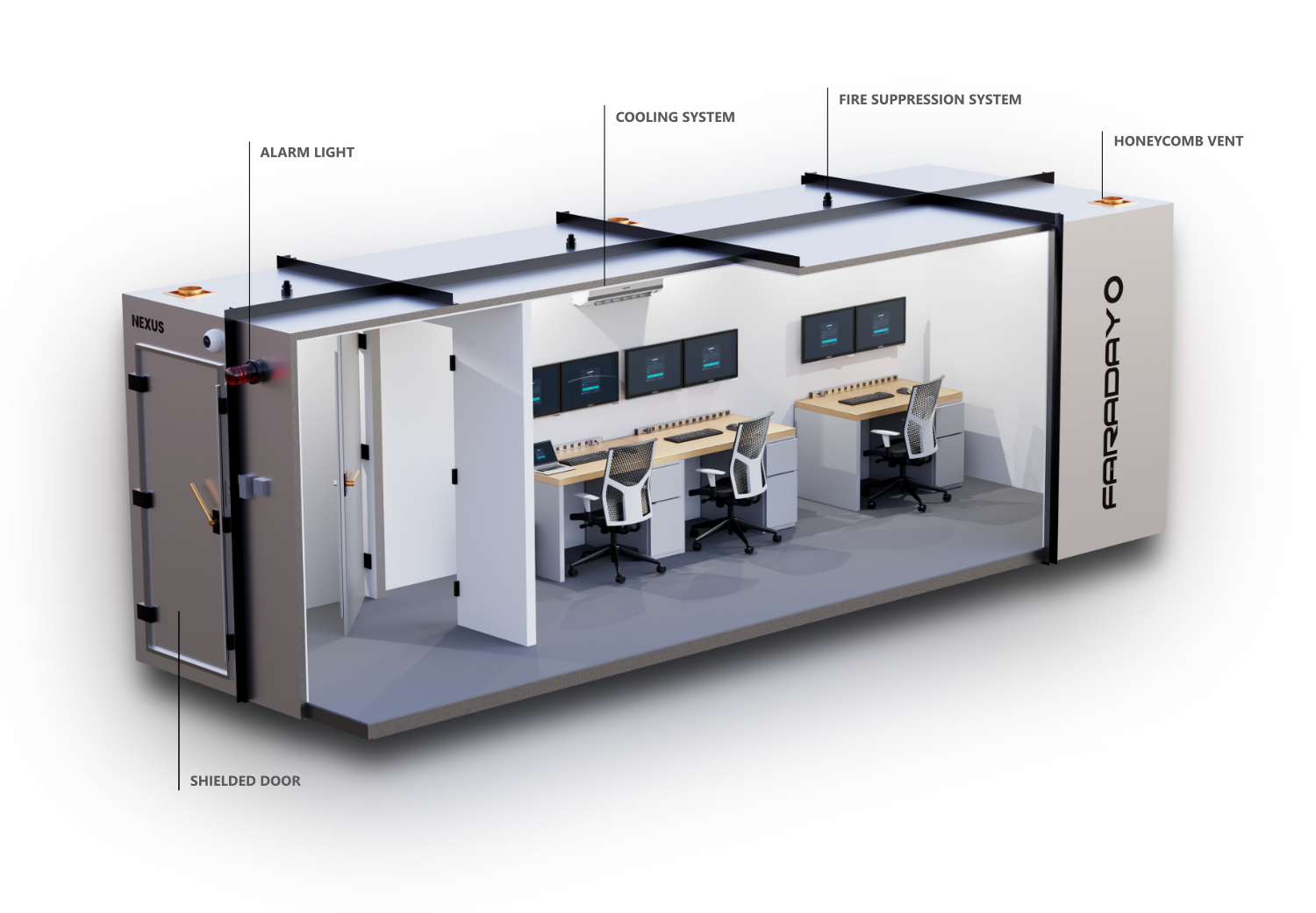 Non-Anechoic
EMC Chambers
EMF SOLUTIONS WORLDWIDE
NEXUS EMC Chambers provide a controlled environment, free from electromagnetic interference (EMI) and ambient RF signals entering or exiting the room. These rooms are suitable for interrogation of electronic devices, evidential proceedings, and examination rooms. Our chambers are designed with a modular construction that allows for easy disassembly and transport. The NEXUS chambers are made from 2mm steel panels, offering ultra-high shielding performance. Rooms can be custom designed with an industrial finish or an office-style interior with carpet and furniture. All units include lighting, power, and communication options.
RF power line filters
Internal electrical distribution
RF signal filters
Honeycomb waveguide air vents
Bulkhead connector panels
Waveguide pipe penetrations
Custom frequency ranges
Audio communication
Power
Custom interior finishing
Acoustics damping
LED ambient lighting
TEMPEST shielding
Air conditioning
Test benches
Turntable
Fire detection
RF vestibules
Consult with our specialists today